The Tax Man Cometh
Guys, the morning email thingies are focused on Comrade Prznint Stupid's taxes, and while that is important it's his looming debt that I think should be the focus. The tax records show he's carrying a total of $421 million in loans and debt that are primarily due within four years. Dude is broke and his bookie is calling. Needless to say, our Prznint is absolutely a National Security Threat.
Axios (weird emboldening theirs):
On the eve of the first debate, The New York Times revealed President Trump's paltry federal income tax payments — $750 each in 2016 and 2017, and $0 in 10 of the previous 15 years, because of losses — as well as this jaw-dropping surprise:

"[W]ithin the next four years, more than $300 million in loans — obligations for which he is personally responsible — will come due."
"Should he win re-election," The Times notes in the 9,800-word story, "his lenders could be placed in the unprecedented position of weighing whether to foreclose on a sitting president."

Why it matters: The Times reports a "Gathering Storm" around Trump — mounting business losses; an ongoing IRS audit over the legitimacy of a $72.9 million tax refund he received; and the personally-guaranteed debts.
Tiger Beat on the Potomac (thanks Charlie!) email thingie misses the debt story ENTIRELY (emboldening theirs, too/also):
TWO DAYS BEFORE the first presidential debate between President DONALD TRUMP and JOE BIDEN, and just 37 days ahead of Election Day, The New York Times dropped what it promises is the first of several stories detailing TRUMP'Stax returns — a prize journalists, congressional committees and prosecutors have been seeking for years.

THE REVELATION seems to have caught the White House flat-footed, with the president left claiming that the paper hadn't contacted him — though his company's lawyer is quoted in the story — and that the article was "fake news." The BIDEN campaign has already cut an online ad in response.
Of course, Comrade Stupid is fighting back by screaming FAKE NEWS, which is funny when you consider he probably cannot afford the NYTimes subscription.
Now, changing topics slightly…
"Is it irresponsible to speculate? It would be irresponsible not to." – Bacardi Lifetime Achievement Winner, Peggy Noonan, Wall St. Journal, April 2000.
Let's say that you are running a campaign for a well-known grifter, you only take orders from said grifter (and said grifter's idiot son-in-law) and you know where all the money came from and where all the money went. And just for gits and shiggles, let's say you also know some of that money came from a certain foreign adversary who is known to tie-up the loose ends with a delightful cup of polonium tea. As the merde hits the fan, what do you do?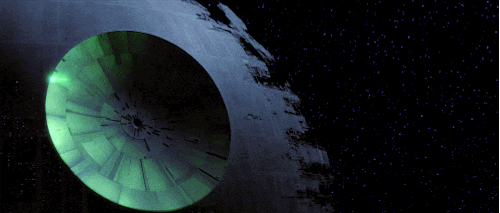 The AP reports:
Trump ex-campaign boss hospitalized amid threat to harm self

"President Donald Trump's former campaign manager Brad Parscale has been hospitalized after he threatened to harm himself, according to Florida police and campaign officials.

"Police officers talked Parscale out of his Fort Lauderdale home after his wife called police to say that he had multiple firearms and was threatening to hurt himself when he was hospitalized Sunday under the state's Baker Act. That act allows anyone deemed to be a threat to themselves or others to be detained for 72 hours for psychiatric evaluation."
Not making fun of Parscale at all, mental health is real, y'all. But if you are worried that Comrade Putin is sending some door-to-door fragrance salesmen, maybe your best move is to become extremely visible and locked up where you cannot have visitors?
I dunno, just speculating.
Always be closing.
Anyway the whole Trump grift has overnight gone from Lifestyles of the Rich and Famous to the Fyre Festival, and I'm OK with that.
UPDATE 1: