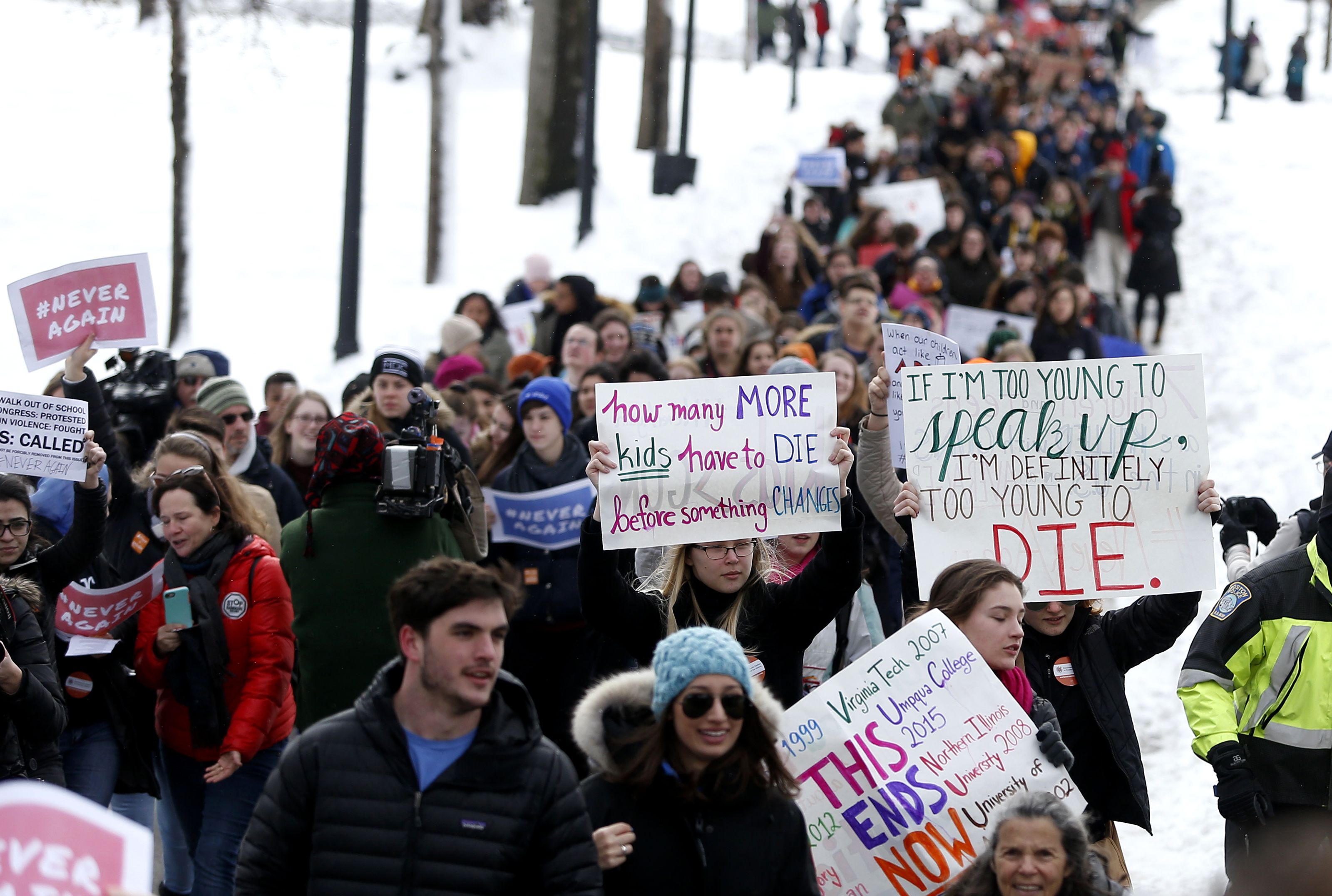 This absolutely made my jaw drop:
My kid and two other students walked out of their rural, very conservative, public school for 17 minutes today. They were given two punishment options. They chose corporal punishment. This generation is not playing around. #walkout

— Jerusalem Greer (@JerusalemGreer) March 14, 2018
Parent: Students Paddled After Participating in Walkout
"LITTLE ROCK, Ark. – Some Arkansas students have been disciplined with a paddling after taking part in Wednesday's National Walkout Day.
"That's according to a Twitter post by a parent.
"We spoke with the school superintendent in Greenbrier who confirmed that three students participated in the walkout. He says no student came to school asking to participate in the walkout and had made no preparations.
"He adds that they were not reprimanded for protesting but for breaking school handbook rules in regards to leaving class.
"We're told the students were given the choice of suspension (usually 2 days) or corporal punishment for their participation in the walkout. Corporal punishment is a paddling and must be approved by a parent.
"The superintendent said he could not reveal which option the students chose."
Paddling? Really? in the 21st Century?
"The White Hall School District utilized the following disciplinary action found in our Student Handbook on page 42:
"Cutting class: Any student who misses part or all of a class or is away from their assigned area for any length of time without permission from school personnel will be considered as cutting class. The following disciplinary action will be taken:
1st Offense – Five (5) days Detention Hall
2nd Offense – Five (5) days In-School Suspension
3rd and Successive Offense: Three (3) day Suspension"
So wait. I'm confused. There's nothing in there about paddling, not that it matters that some crusty old dude got his jollies beating a kid for exercising his/her free speech rights to protest being hurt in school shootings. The irony here is off the charts.
UPDATE: One of the kids addresses being paddled, and it is AWESOME!