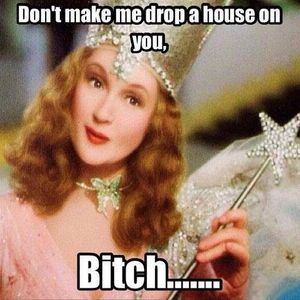 I was listening to The Hive podcast yesterday, which featured two (2) Vanity Fair journalists, Nick Bilton interviewing William Cohan, who worked on Wall Street for 17 years. So he's somewhat of an expert on how markets work.
Cohan says that there will likely be a recession by the 2018 election, and if the Billions for Billionaires™ bill passes, the odds increase that a recession will happen. His argument is psychological: if the interest deduction for your home is removed (Blue States only, I guess, but remember California ALONE is 20% of the US population), then you will feel that your home is worth less than it was just months ago and you will tighten your wallet.
I'm not sure how many people view their homes purely from an asset point of view, but I'm sure that there are some.
Of course, removing the interest deduction will also move home ownership even further away for many people, and that will dampen the demand side (home builders and all the trades) and lo! A recession appears.
I know when I was a first-time California home buyer, after the cold sweats had subsided, I was sustained knowing that my mortgage was going to be deducted.
I will add to that that I think in a very real way, taking the interest deduction away is akin to a tax increase (no refund for you, Buddy!) and because you have less money available, you will spend less, and lo! A recession appears.
I'm not even putting Quatloos down on this one, unless I can short them somehow.