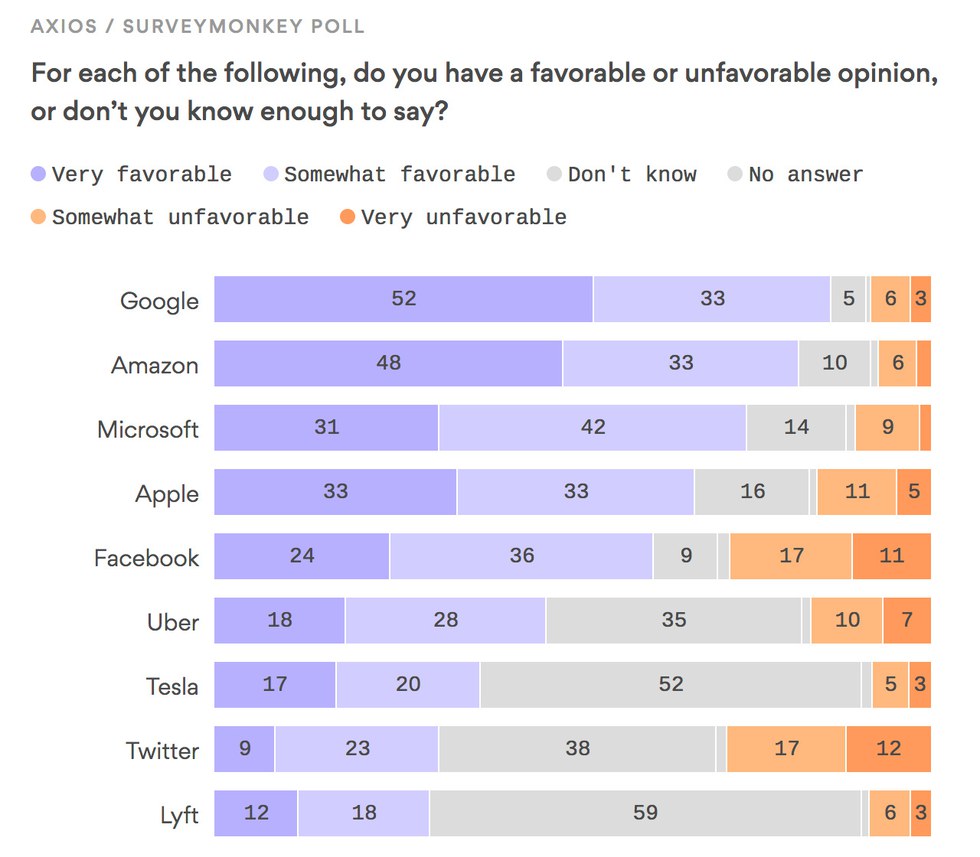 There is no doubt, whatsoever, that the Russians manipulated us and interfered in the 2016 Goat Rodeo, and I suspect that Axios' chart above reflects some of that. (I also suspect the Twitter numbers are influenced by Comrade Stupid and his daily tweeter-twatter habits.)
That said, these numbers from the various Social Media platforms are not going to help themselves win any friends in high places, though they might influence people:
Google: "Our best estimate is that approximately 126 million people may have been served one of their stories at some point during the two-year period."
YouTube (which is owned by Google): "On YouTube, we did find 18 channels on YouTube with roughly 1,100 videos, a total of 43 hours of content, uploaded by individuals who we suspect are associated with [the Russian] effort."
Twitter: "[W]e identified 36,746 accounts that generated automated, election-related content and had at least one of the characteristics we used to associate an account with Russia."
The Fourth Reich is not going to regulate anyone, especially big donor companies who lean Libertarian/Rightwing so don't expect any action on this. Russian interference co-conspirator Mark Faceberg is not going to miss a single dime of revenue.