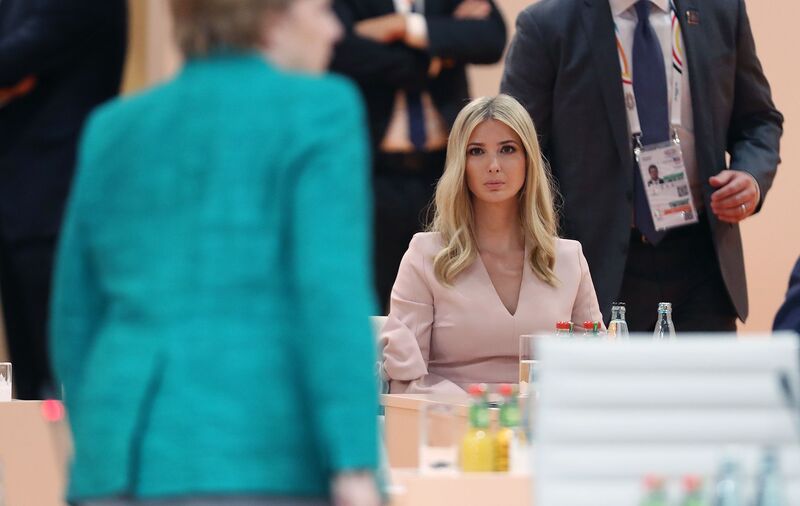 "Daddy's pinching a loaf, I'm keeping his seat warm."(Ivanka Trump at the G20 economic summit on July 8. Photographer: Sean Gallup/Getty Images)
The First Shady, Ivanka, sat in for her daddy at the G-20 meeting when he, you know, hadda lay some pipe or something:
A photo on Twitter shows Ivanka Trump sitting at her father's place, between Chinese President Xi Jinping and British Prime Minister Theresa May. One official who was watching the session said she has taken her father's place at the table on at least two occasions today and did not speak.